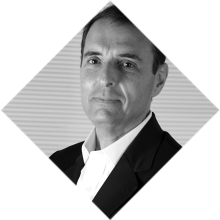 Letter from the Chairman
MARIO SERGIO CUTAIT, IFIF CHAIRMAN, 2014/15
Dear IFIF Members, dear friends and colleagues,

The agricultural chain, including the feed industry, is at the heart of one of the significant challenges facing our societies in the next decades: how to feed a growing, urbanizing, world population expected to reach over 9 billion by 2050 and do so safely, sustainably and affordably.

I am pleased to report that the International Feed Industry Federation (IFIF) is fully engaged in meeting these challenges and providing a unified leadership for our industry in the food chain that provides sustainable, safe, nutritious and affordable food for a growing world population.

As you will see in this IFIF Annual report 2014/15, our Federation is working on a number of strategic projects, which will positively impact the environmental footprint, the international regulatory framework, as well as the efficiency of our sector, while supporting capacity development for feed safety in key world regions.
In 2014 and 2015 our Federation has grown from strength to strength. Together with the IFIF Board of Directors we successful developed our new IFIF strategy, as well as refined our vision and mission, and positioned IFIF to effectively address the important opportunities and challenges facing the feed industry in the future.

IFIF further strengthened its existing relationships with key international organizations, including with the United Nations Food and Agriculture Organization (FAO), the Codex Alimentarius Commission, The World Health Organization (WHO) and the World Organization for Animal Health (OIE).

IFIF and the FAO have a strong collaborative relationship dating back many years, and our relationship continues to strengthen each year. The success of our joint International Feed Regulators Meetings (IFRMs), as well as our long-standing partnership on capacity development in feed safety and spreading of good feed manufacturing practices are just two highlights.

IFIF is also an active participant in the Global Agenda for Sustainable Livestock, as an official stakeholder in the Livestock Environmental Assessment and Performance (LEAP) Partnership and the FAO's Private Sector Initiative. IFIF will continue to be strongly engaged in these efforts

Our cooperation agreement with the OIE further strengthens our relationships with regulators at the international level and this links us even closer to our partners along the feed and food chain.

Over the last four years, our Federation almost doubled its membership and increased its geographical reach, including in important regions such as Africa, the Middle East and Asia, and I want to again welcome all our new Members to the IFIF family!

I am very pleased that IFIF supported the launch of the first ASEAN Feed Summit, organized by Victam International, which is an important step for the ASEAN region to come together on critical feed and food issues.

Looking ahead, as many of you know well, demand for livestock products will continue to intensify over the decades to come. Estimates show that between 2010 to 2050 animal protein production is expected to grow by around 1.7 % per year, with meat production projected to rise by nearly 58%, aquaculture by 90% and dairy by 55%.

In meeting these future demands, I believe sustainability – produce more, using less, at an affordable cost to the consumer – and animal welfare are not optional, and I know this reflects many consumers concerns and wishes. At the same time, we have to be open towards innovation and technology, fair trade and regulatory convergence, which will be the basis of producing more and better food over the next 40 years.

Many of these critical issues will be addressed at our upcoming 5th Global Feed & Food Congress in Turkey under the theme 'Equity and Prosperity for All', which will bring together leaders and experts from the global feed & food chain in Antalya in April 2016.

All of these initiatives and our successes would not be possible without our IFIF members' engagement in our expert committees, as well as the support of the IFIF Board of Directors and the IFIF Executive Committee. I want to thank all of you for your involvement and your continued support of our Federation.

I also take this opportunity to again congratulate Joel Newman on his election as IFIF Chairman for 2016-2017. Joel is well placed to lead the Federation in the next years to contribute to the growth of a sustainable feed industry worldwide and I wish him much success.

Driving our accomplishments is our Executive Director, Alexandra de Athayde, and I want to thank her and her team for all their continued excellent work and dedication to IFIF.

It has been an honor and a pleasure to serve as your Chairman over the last four years and to lead the organization in such exciting times. IFIF is on a strong footing and I know that together we will continue to work to the meet future challenges and advance our industry for the benefit of consumers worldwide.

Yours sincerely,

Mario Sergio Cutait
Chairman 2012 - 2015
International Feed Industry Federation