X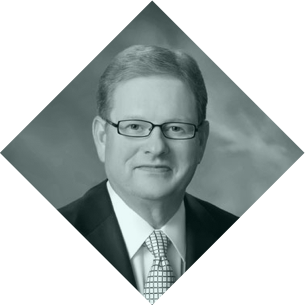 Letter from the Chairman
JOEL G. NEWMAN, Chairman IFIF 2016/17
Dear IFIF Members, dear friends and colleagues,
The feed industry is at the center of one of the most significant challenges facing our societies in the next decades: how to feed a growing, urbanizing, world population expected to reach over 9 billion by 2050 and do so safely, sustainably and affordably. Looking ahead, as many of you know well, demand for livestock products will continue to intensify over the decades to come.
I am pleased to report that the International Feed Industry Federation (IFIF) is fully engaged in meeting these challenges and providing a unified leadership for our industry in the food chain that provides sustainable, safe, nutritious and affordable food for a growing world population. And through all of this do our part to 'feed the world' now and in the future.
As you will see in this IFIF Annual Report 2016/17, our Federation is working on a number of strategic projects, which will positively impact the environmental footprint, the international regulatory framework, as well as the efficiency of our sector, while supporting capacity development for feed safety in key world regions.
In 2016 and 2017 our Federation has grown from our strengths. We kicked off 2016 with the successful 5th Global Feed & Food Congress (GFFC), which brought together over 900 delegates and 65 exceptional speakers and I am proud to say the GFFC can rightly claim to be the leading global platform to discuss critical issues of food and feed safety, technology and sustainability.
We are already planning our next 6th Global Feed & Food Congress, which will be held in Bangkok, Thailand, in March 2019 and there we will address many of these topics while looking ahead and highlighting the strong innovation inherent to our sector.
In 2016 and 2017 we also held two successful International Feed Regulators Meetings (IFRM) organized by IFIF together with Food and Agriculture Organization of the United Nations (FAO) and I am very pleased this meeting continues to grow and attract government officials and IFIF members from around the world.
The success of our joint IFRM, as well as our long-standing partnership on capacity development in feed safety and spreading of good feed manufacturing practices, are just two highlights of the strong collaborative relationship between IFIF and FAO dating back many years.
IFIF is also an active participant in the FAO-led Global Agenda for Sustainable Livestock, and an official stakeholder in the Livestock Environmental Assessment and Performance (LEAP) Partnership. IFIF will continue to be strongly engaged in these efforts and I am very pleased that this year LEAP approved a new Technical Advisory Group on feed additives, which our experts will contribute to.
IFIF also strengthened its long-standing relationships with the Codex Alimentarius Commission, the World Health Organization (WHO) and the World Organization for Animal Health (OIE).
I am excited that this year we established an official liaison status with the International Organization for Standardization (ISO) Technical Committee ISO/TC34/SC10 to work on animal feeding stuffs and we look forward provide expert input to this group.
Over the last two years, we launched a number of important new initiatives, which will benefit not only IFIF members, but also the wider feed chain. In January, we kicked off the International Cooperation for Convergence of Technical Requirements for the Assessment of Feed Ingredients (ICCF), which aims to develop and establish common guidance that covers technical requirements for the assessment of feed ingredients by government regulatory bodies, including new uses of existing feed ingredients.
This year we also launched two IFIF expert working groups to support the implementation of the Globally Harmonized System of Classification and Labeling of Chemicals (GHS) and to provide Guidance on International Standards for Contaminants in Feed.
Each of these initiatives and our successes would not be possible without our IFIF members' engagement in our expert committees, as well as the support of the IFIF Board of Directors and the IFIF Executive Committee. I want to thank all of you for your involvement and your continued support of our Federation.
Finally, over the last two years, our Federation continued to increase its membership and geographical reach and I want to again welcome all our new Members to the IFIF family!
I want to thank Alexandra de Athayde, IFIF's Executive Director, for her leadership and together with Sebastian Csaki, for their continued excellent work and dedication to IFIF.
I also take this opportunity to congratulate Daniel Bercovici on his election as IFIF Chairman for 2018-2019. Daniel is well placed to lead the Federation in the next years to contribute to the growth of a sustainable feed industry worldwide and I wish him much success.
It has been an honor and a pleasure to serve as your Chairman over the last two years and to lead the organization in such exciting times. IFIF is on a strong footing and I know that together we will continue to work to the meet future challenges and advance our industry for the benefit of consumers worldwide.
Yours sincerely,

Joel G. Newman
Chairman 2016 – 2017
International Feed Industry Federation